These are some of the textures I made while HL2EM was in development.
Only a few are "shippable", the rest are indev or were planned to be remade later.
Some of the materials will work "out of the box" with correct scaling, others need to be modified in hammer, or have their material modified.
---
135.1 MiB .7z
License: CC0 1.0 Universal (CC0 1.0)
SHA-1: b34f5373cdd0f68075560bb627b4ebecea319b79
---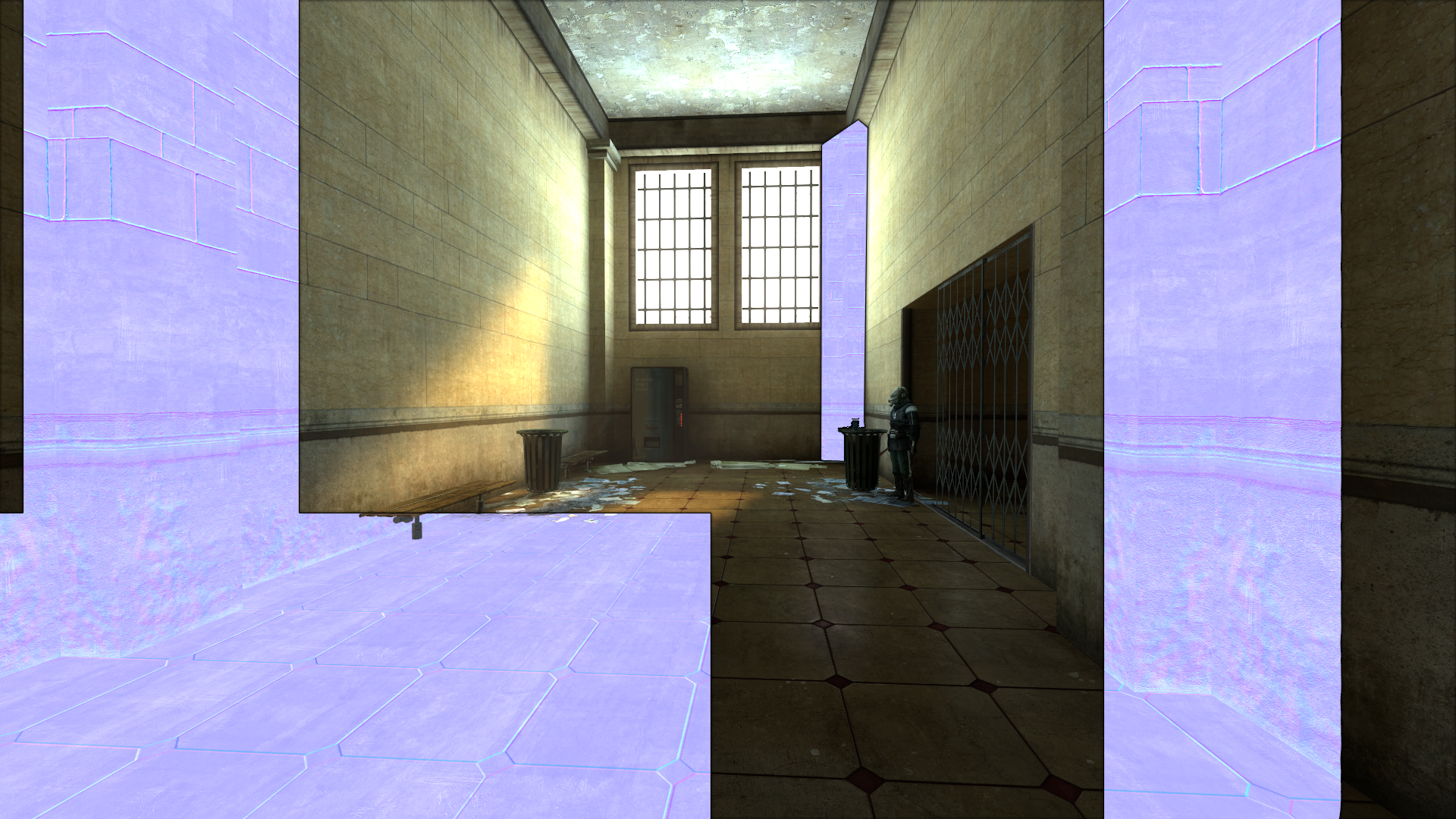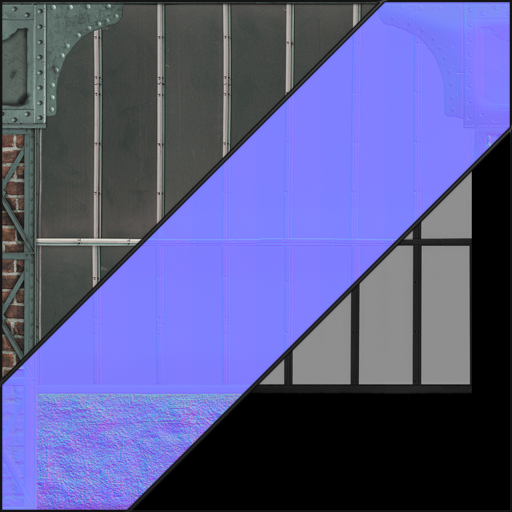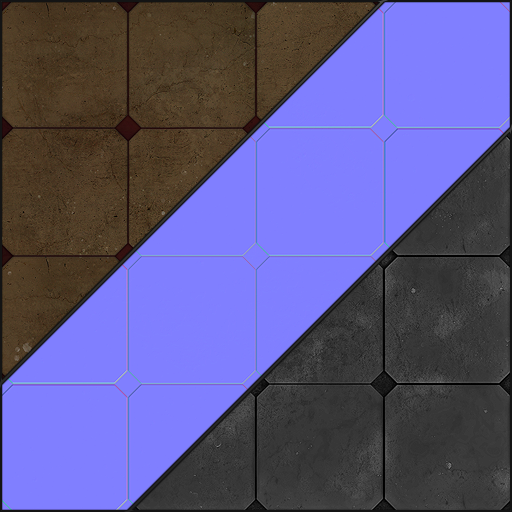 ---
List of files:
brick\brickwall052b.vmt
brick\brickwall052b.vtf
brick\brickwall052c.vmt
brick\brickwall052d.vmt
brick\brickwall052d_ssb - Copy.vtf
brick\brickwall052d_ssb.vtf
brick\brickwall052e.vmt
brick\brickwall052e.vtf
brick\brickwall052e_ssb.vtf
brick\brickwall053a.vmt
brick\brickwall053a.vtf
brick\brickwall053a_ssb.vtf
brick\brickwall053d.vmt
brick\brickwall053d.vtf
brick\brickwall053d_ssb.vtf
brick\brickwall053e.vmt
brick\brickwall053e.vtf
brick\brickwall053e_ssb.vtf
brick\brickwall055a.vmt
brick\brickwall055a.vtf
brick\brickwall055a_ssb.vtf
brick\brickwall055b.vmt
brick\brickwall055b.vtf
brick\brickwall055b_ssb.vtf
brick\brickwall055d.vmt
brick\brickwall055d.vtf
brick\brickwall055d_ssb.vtf
brick\brickwall055e.vmt
brick\brickwall055e.vtf
brick\brickwall055e_nrm.vtf
brick\brickwall055e_ssb.vtf
concrete\concretefloor039a.vmt
concrete\concretefloor039a.vtf
concrete\concretefloor039a_normal.vtf
detail_dense\concrete_stains_sharp.vtf
detail_dense\grainy_plaster_dense.vtf
detail_dense\noisy_grain.vtf
effects\CombineShield
effects\combinewall
effects\e
effects\CombineShield\comshieldwall.vmt
effects\CombineShield\comshieldwall.vtf
effects\CombineShield\comshieldwall_close.vtf
effects\CombineShield\comshieldwall2.vmt
effects\CombineShield\comshieldwall2.vtf
effects\CombineShield\comshieldwall2faded.vmt
effects\CombineShield\comshieldwall3.vmt
effects\e\random1noise.vtf
nature\grass_clouds.vtf
nature\grassfloor002a.vmt
nature\grassfloor002a.vtf
nature\grassfloor002a_ssb.vtf
stone\stonewall050a.vmt
stone\stonewall050a.vtf
stone\stonewall050a_nrm.vtf
stone\stonewall050b.vmt
stone\stonewall050b.vtf
stone\stonewall050b_nrm.vtf
stone\stonewall050c.vmt
stone\stonewall050c.vtf
stone\stonewall050c_nrm.vtf
stone\stonewall050d.vmt
stone\stonewall050d.vtf
stone\stonewall050d_nrm.vtf
stone\stonewall050e.vmt
stone\stonewall050e.vtf
stone\stonewall050f.vmt
stone\stonewall050f.vtf
stone\stonewall050g.vmt
stone\stonewall050g.vtf
stone\stonewall050g_nrm.vtf
stone\stonewall050h.vmt
stone\stonewall050h.vtf
stone\stonewall050h_nrm.vtf
stone\stonewall050i.vmt
stone\stonewall050i.vtf
stone\stonewall050i_nrm.vtf
stone\stonewall050i_ssb.vtf
stone\stonewall050j.vmt
stone\stonewall050j.vtf
stone\stonewall050j_nrm.vtf
stone\stonewall050k.vmt
stone\stonewall050k.vtf
stone\stonewall051a.vmt
stone\stonewall051a.vtf
stone\stonewall051a_normal.vtf
stone\stonewall051b.vmt
stone\stonewall051b.vtf
stone\stonewall051c.vmt
stone\stonewall051c.vtf
tile\tilefloor013a _c17.vmt
tile\tilefloor013a _megareflect.vmt
tile\tilefloor013a.vmt
tile\tilefloor013a.vtf
tile\tilefloor013a_nrm.vtf
tile\tileroof002a.vmt
tile\tileroof002a.vtf
tile\tileroof003a.vmt
tile\tileroof003a.vtf
tile\tileroof003b.vmt
tile\tileroof003b.vtf
tile\tileroof004a.vmt
tile\tileroof004a.vtf
tile\tileroof004a_c17.vmt
tile\tileroof004a_ssb.vtf
tile\tileroof004b.vmt
tile\tileroof004b.vtf
tile\tileroof004b_ssb.vtf
water\albedos
water\canal_special
water\constant
water\flowing
water\flowmaps
water\noise
water\normals
water\albedos\blankwater.vtf
water\albedos\toxicslime_color.vtf
water\albedos\transparentwater.vtf
water\albedos\wavy_water_1_alb.vtf
water\canal_special\d1_canals_06.vmt
water\constant\water_below01.vmt
water\flowing\water_running_fast.vmt
water\flowing\water_running_vslow.vmt
water\flowing\waterrunning_fall1_nrm.vtf
water\flowing\waterrunning_fall1_spec.vtf
water\flowing\wet_trickle.vmt
water\flowmaps\d1_canals_06
water\flowmaps\flowdebug1.vtf
water\flowmaps\hyper_random_flow.vtf
water\flowmaps\randomflow.vtf
water\flowmaps\showoffwater_flowing.vtf
water\flowmaps\soft_random_flow.vtf
water\flowmaps\d1_canals_06\a1.vtf
water\noise\water_noise.vtf
water\noise\water_noise2.vtf
water\normals\water_anim_512_noc_v2_frame.vtf
water\normals\water_new_height.vtf
water\normals\waterrunning_fall1_nrm.vtf
water\normals\wavy_water_nrm.vtf